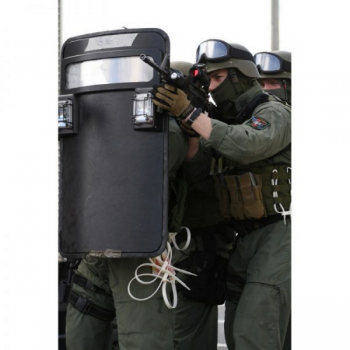 The steel shield developed by İkmalci.com is an armored shield suitable for single arm carrying, aiming to protect the user, especially developed by the security forces and armed forces to provide maximum protection during instant threats.
We Care About Your Safety and Your Requests:
Bulletproof shields, which we have designed according to the technical demands of our customers, are preferred by the military and police organizations due to their lightness, ergonomics and functionality. We can produce ballistic shields in various sizes with different levels of appropriate protection.
Our ballistic shields have been subjected to world-class testing methods in a licensed ballistic laboratory.
Properties:
High protection
light weight
Practical in use
Can be placed quickly
Protection Level:.
Dimensions:
Weight:
Stock Code: BAX